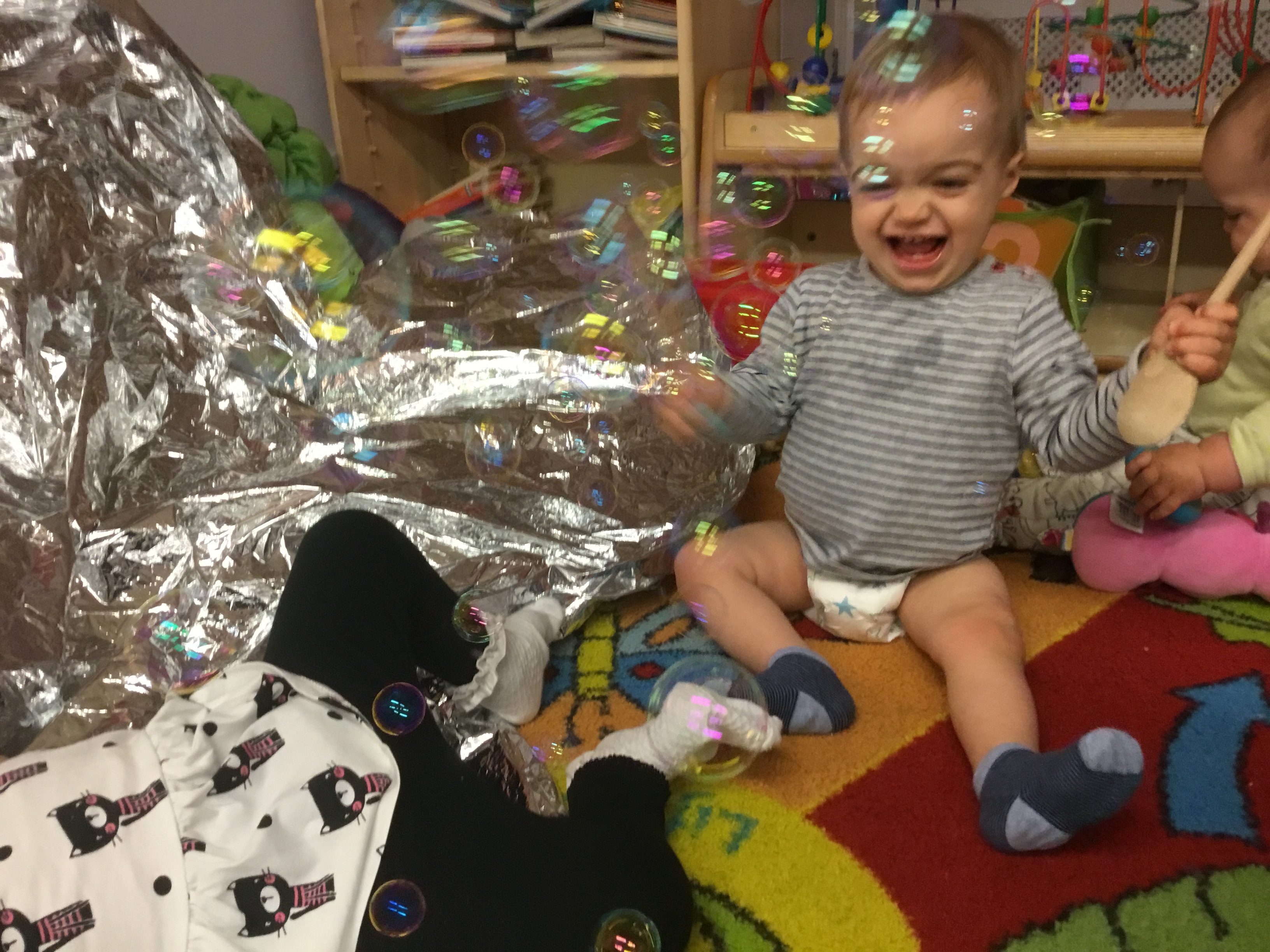 Stay and Play Fridays | Starts 28th June | 9.45am – 11.00am
Come along and stay and play with Each Peach! 
We are very experienced in keeping little people entertained and happy! Every Friday we will have a different theme or activity for the group, this is a perfect way to spend time with your child and also learn different tips of what activities you could do at home.
Music Time
Sensory Play
Messy Play
Treasure Basket & Heuristic Play
Soft Play Cooking week
Who is this session for?
The sessions are aimed at children 0-18 months however older children are welcome
More info on the event flyer here: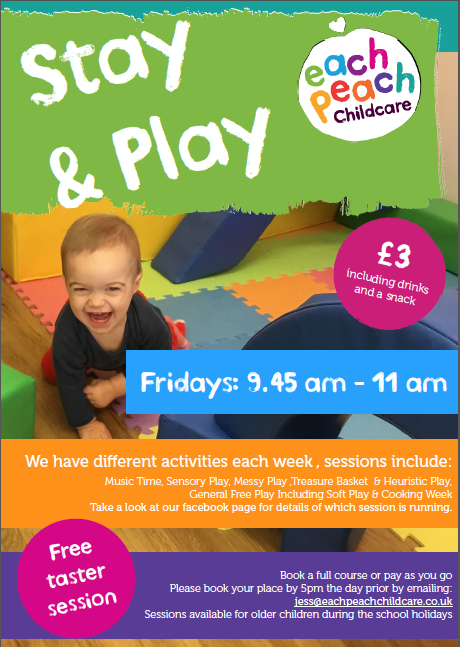 Let us know if you want to come along
This stay and play session is £3 including a snack & drink. Sessions are drop in & out however we do ask that you let us know you are attending no later than the day before by emailing jess@eachpeachchildcare.co.uk