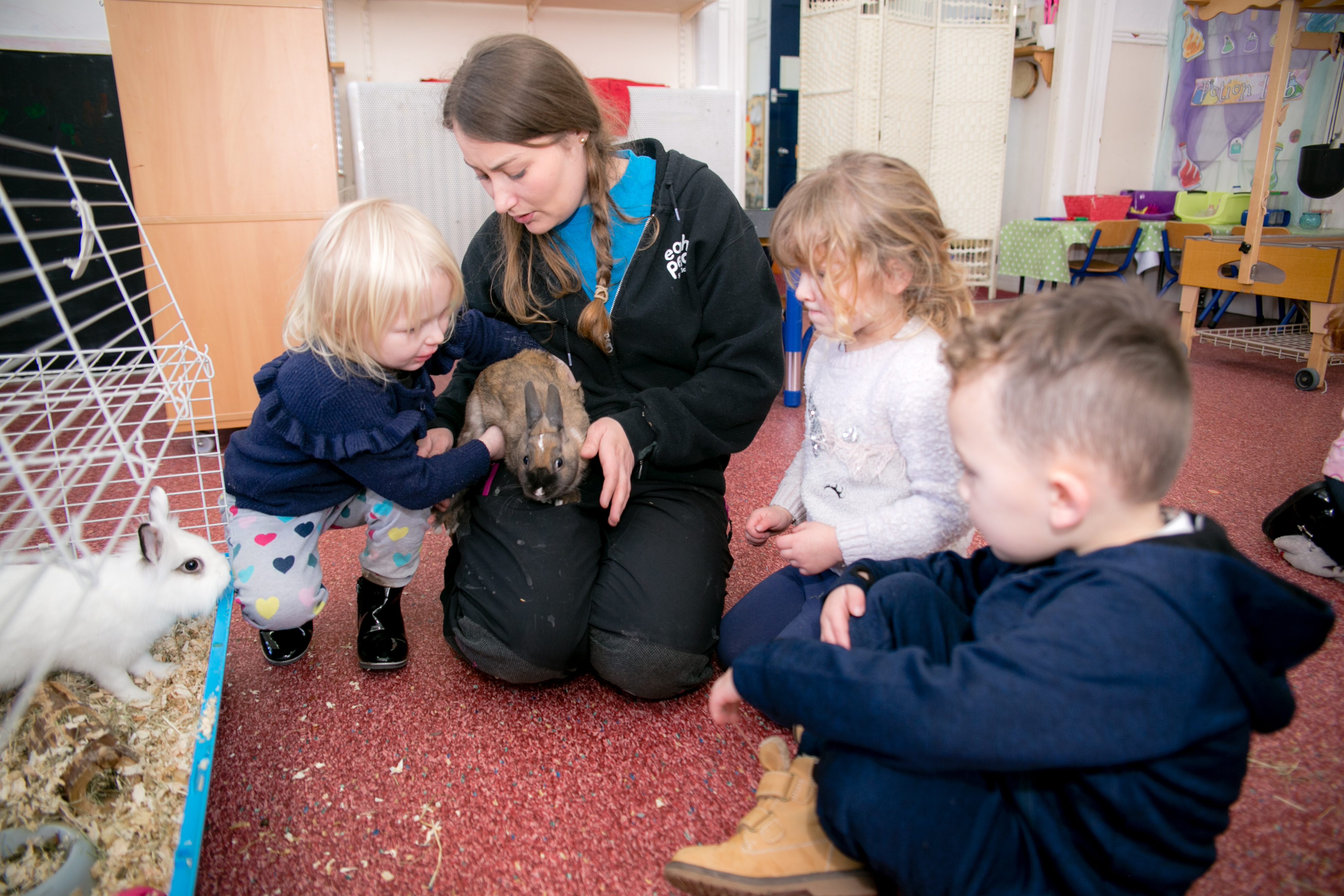 Part-Time Nursery Teacher – Additional Support
Are you looking to develop your career in Early Years?
Then we are looking for you! We are expanding our staff team and this opportunity could be just what you need. A chance to work with other dynamic individuals who are enthusiastic about their role and who have benefitted from our ongoing programme of professional and personal development. Children remain firmly at the heart of our provision and they benefit from a fantastic teaching and learning environment. We know that the role of the adult in that is key and we can unlock your potential.
Here's a bit about us:
Each Peach is a two setting nursery group located in Hove and Newhaven. Run with a real family feel that ensures your wellbeing as well as the children's, our Hove nursery is a bright, inviting and vibrant place to be whilst our Newhaven setting is a beautiful Forest School with 3 acres of glorious land! We have close links with the local community including our local schools and provide a fresh, energised and focused approach to childcare. Our owner is an internationally recognised Early Years innovator and she leads and inspires us all ensuring everyone is well cared for. Our senior team are very experienced and are there to develop you too.
Our team provide learning and care for babies and children in our fantastically resourced setting. They provide opportunities for children to meet their friends at a local care home, they join forces with our local schools, take part in fabulous events for parents and carers both on and off site, and utilise our beautiful on site facilities. Our staff are incredibly important to us and we all love welcoming new members to our Each Peach Family!
The Job Role:
We are looking for a qualified (Level 3) Additional Support Nursery Teacher with significant childcare experience to join our team.
Job Description:
Additional Support Nursery Teachers are qualified members of staff with an appropriate level 3 qualification. Staff at more senior levels act as mentors to Additional Support Nursery Teachers, helping them to grow and develop in their role. Additional Support Nursery Teachers are responsible for providing high quality care for a particular child with Special Educational Needs and are responsible for organising daily activities to support the welfare and progression of this child. Additional Support Nursery Teachers are responsible for the on-going needs of the child; this includes but is not limited to working with the Management team and the SENCO as well as external agencies in order to meet the child's individual needs and routines. Additional Support Nursery Teachers are a part of the wider nursery team and part of their role is to promote inclusion, equality and integration when working with a particular child.
A DBS check and satisfactory references are required by Ofsted before any appointment can be confirmed.
The part-time nursery teacher job role with include:
To be part of the day to day experience to connect with children and their families, create a nurturing and stimulating environment and provide valuable interactions and teaching experiences for children

Working with your team to plan safe, stimulating and appropriate activities to encourage children in all areas of development

To ensure and promote the safeguarding and welfare of babies and children at all times

Managing developmental stages and maintain accurate records of observations, assessments and plan for children's individual needs in line with our systems, this is in relation to a child with Special Education Needs.

To ensure you keep up with your duties and update and encourage the parents to be involved with their child's learning, the vibrant community of the nursery setting and 'at home' learning

To work in partnership with the parents/carers to encourage open communication and involvement within the nursery setting

To build and maintain professional relationships with other staff, line managers, all stake holders, outside agencies and visiting professionals

To be aware of, and take the responsibility for, all aspects of health, safety and security

To be an inspiring role model for children and set high expectations which motivate and challenge children

To provide a flexible approach to working to ensure the smooth running of the nursery

To be aware of the high profile of Each Peach Childcare and to uphold its standards at all times

To attend out of working hours activities, to include training, staff meetings, parents evenings and special events

To abide by Each Peach Childcare's confidentiality and equal opportunities policies at all times

To comply with all aspects of the EYFS framework, our policies and procedures and associated documentation

To ensure you demonstrate good practice, promote learning, plan educational opportunities for all children whilst considering their individual needs

To keep updated with current practice through our program of continued professional development

Provide a nurturing and respectful approach to the personal care of all babies and children

To respect and value all colleagues, children and parents, encouraging a positive and diverse working environment

To assist in the development and support of other members of staff to the benefit of the nursery as a whole

To undertake any other aspects of nursery work according to need
Qualification required: Level 3
Hours of work: 22 hour per week Monday to Thursday – hours negotiable
Each Peach Childcare & Forest School is committed to the safeguarding and child protection of all children. We expect all staff, students and volunteers to do the same. We aim to ensure that all people working with children are suitable to do so and we are therefore extremely vigilant when recruiting new staff to join our team. All references will be taken up.
Location: Variable between Hove and Newhaven to be discussed
Reference ID: Nursery Teacher – Additional Support
Job Types: Part-time, Permanent
Salary: £8.21 /hour
How to apply
Please email Jess Harman via jess@eachpeachchildcare.co.uk in the first instance with your CV and a covering letter. Please include a short paragraph on an area of child development you're passionate about and what you would bring to the team. For those successful we will then send you an application form.
Please note: this particular role has now been filled, but we are always looking for talented nursery teachers, so please feel free to send over your CV and we can get in touch as soon as opportunity becomes available.