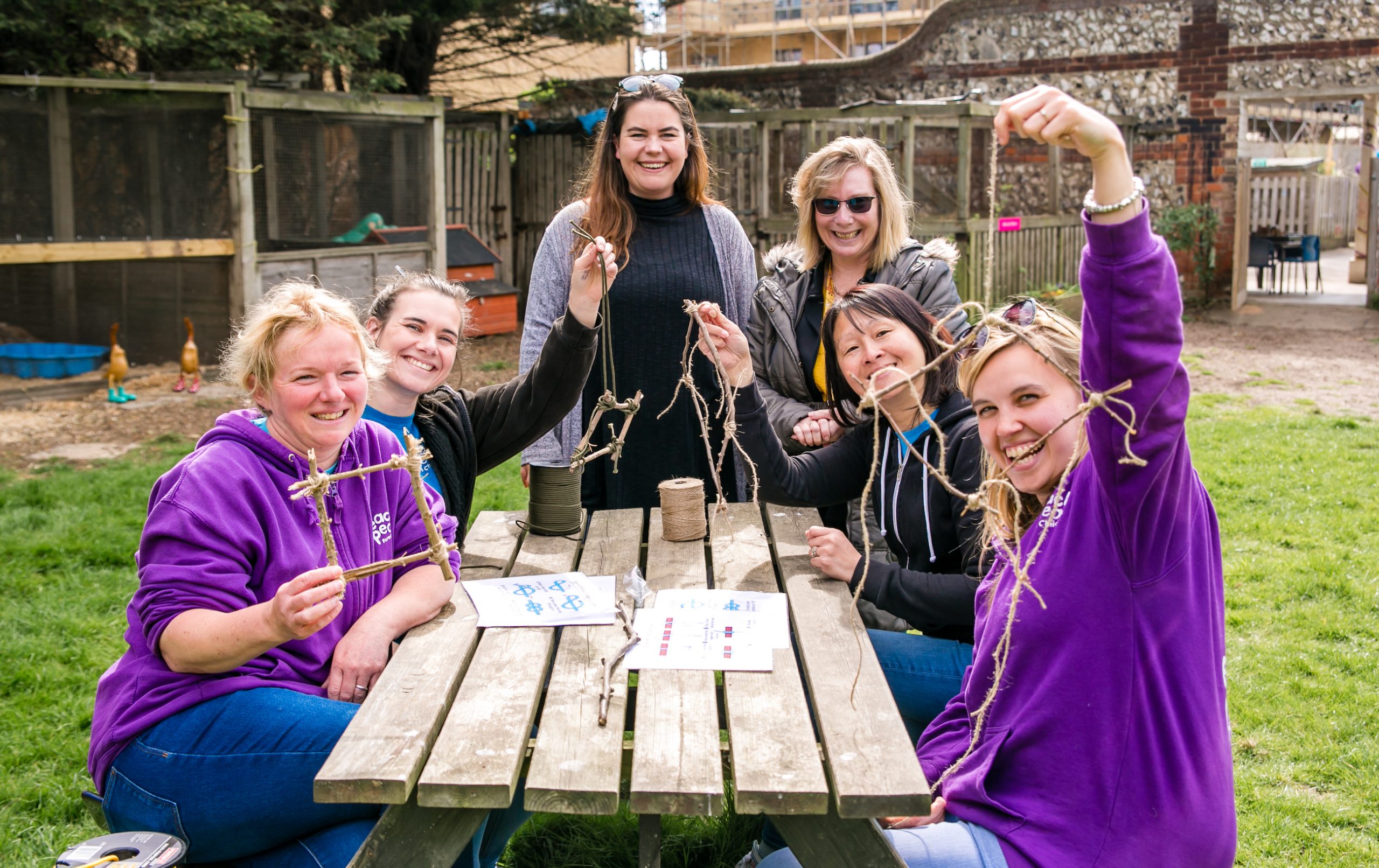 The Peachy Training Day Part 1!
Training our staff is incredibly important to us and we know our staff are worth their weight in gold so every year we hold a two full training days where the whole team get together to share their amazing practice!
The latest wonderful training day took place recently at our Forest School site in Newhaven, East Sussex and started out with some yummy breakfast and a fab ice-breaker game… each employee had a word on their back which along with another person in the room made up the title of a well-loved children's story – they just had to find each other!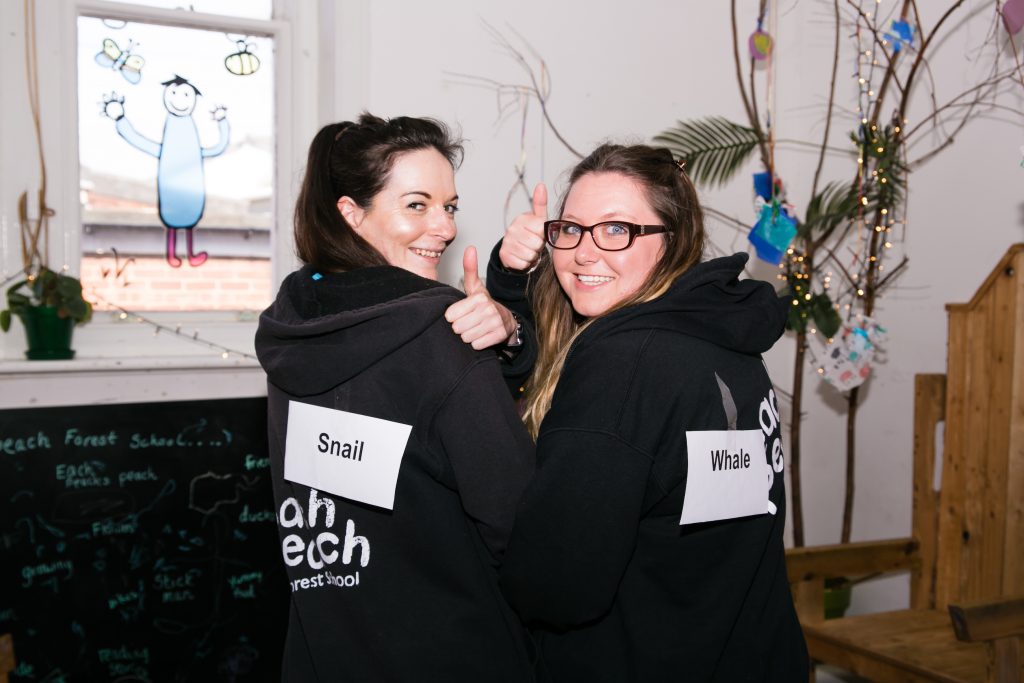 We heard an introduction from Kate, the owner of both nurseries who gave us a bit of background on herself for the new employees as well as an update on where the industry is at after COVID-19 and how we will be operating going forward. The team then heard from our Business Development Manager who explained to them what new staff benefits we as a company have bought in including Medicash which gives staff access to online doctors as well as cash back on things like dental treatments and reflexology. Also discounts for retail and cinema tickets, items from online stores for employee of the month and upcoming staff events.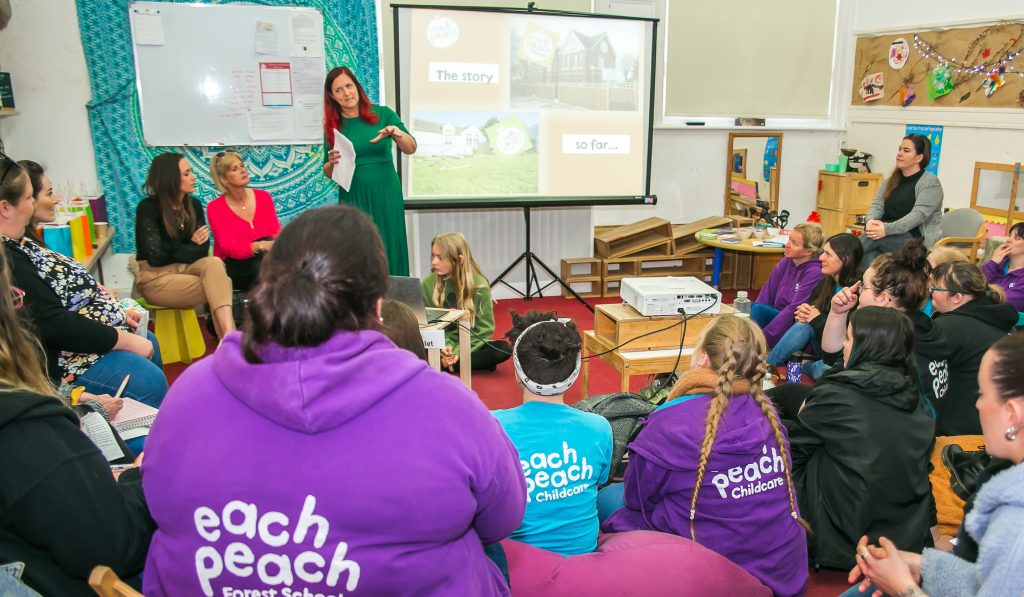 Next was a wonderful presentation from our managers all about our curriculum, how each site created it and how as a company we will deliver it to any new employees. They explored the importance of their dedication to the children in their care and ensured that their holistic learning is applied in all areas.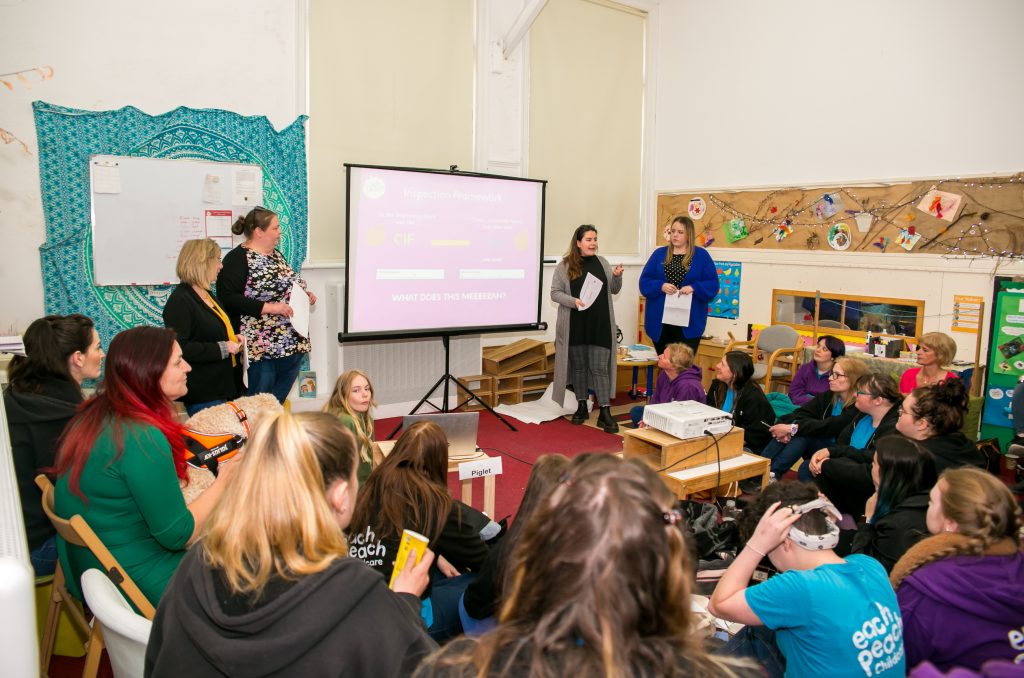 The team went on to have a fantastic session with Jo Caswell, Ofsted Inspector and consultant who worked on the importance of mealtimes and routines during the day and the learnings that children gain within these important times.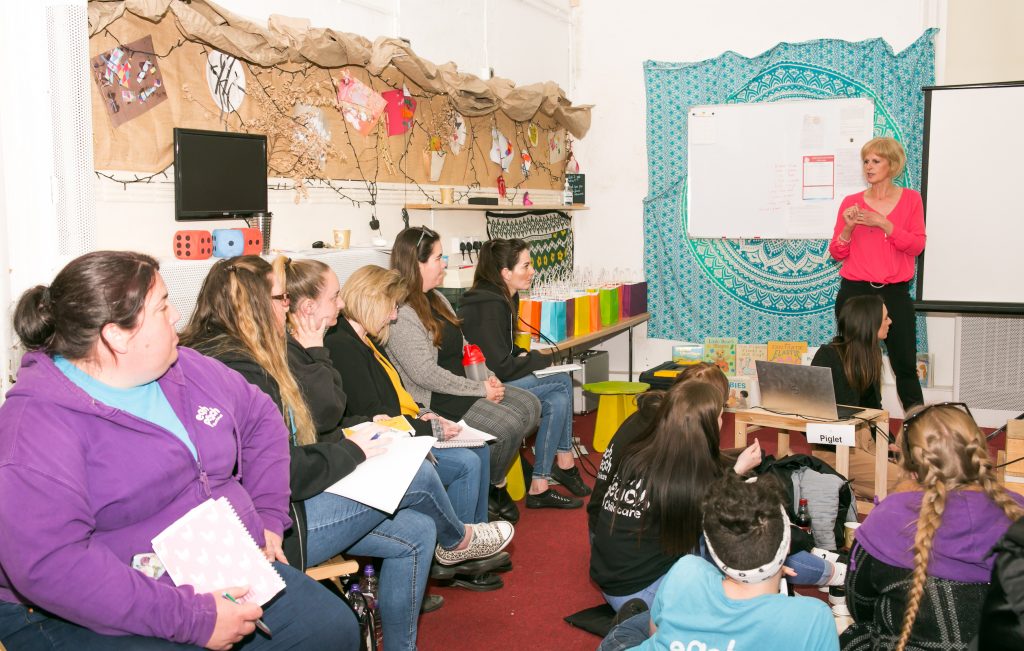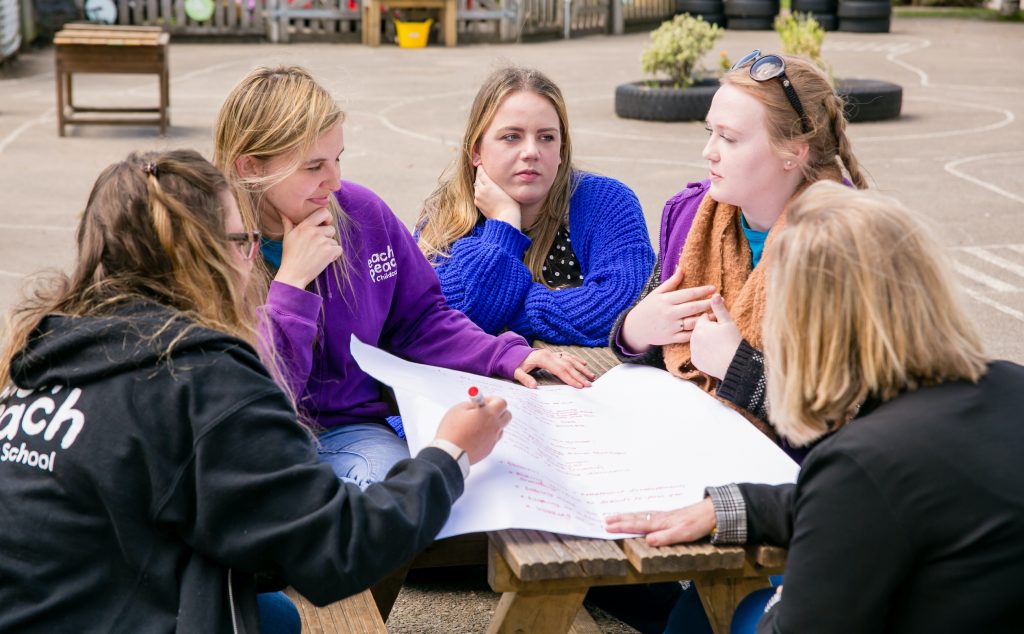 Lunch came next, which as well as breakfast was prepared by our amazing in-house Nursery Chefs, it was full of excellent salads, wraps. make your own jackets and home baked goodies. The staff from each site got to know each other a bit better as they picnicked on the field! The afternoon began with Forest School training delivered by our Forest School leads, we explored the Forest School ethos and the fantastic opportunities available to the children to promote and extend their learning in a child-led way which encompasses our outdoor learning. The leads trained the team in skills such as in whittling, knot tying, stick grading and how to safely use fire strikers.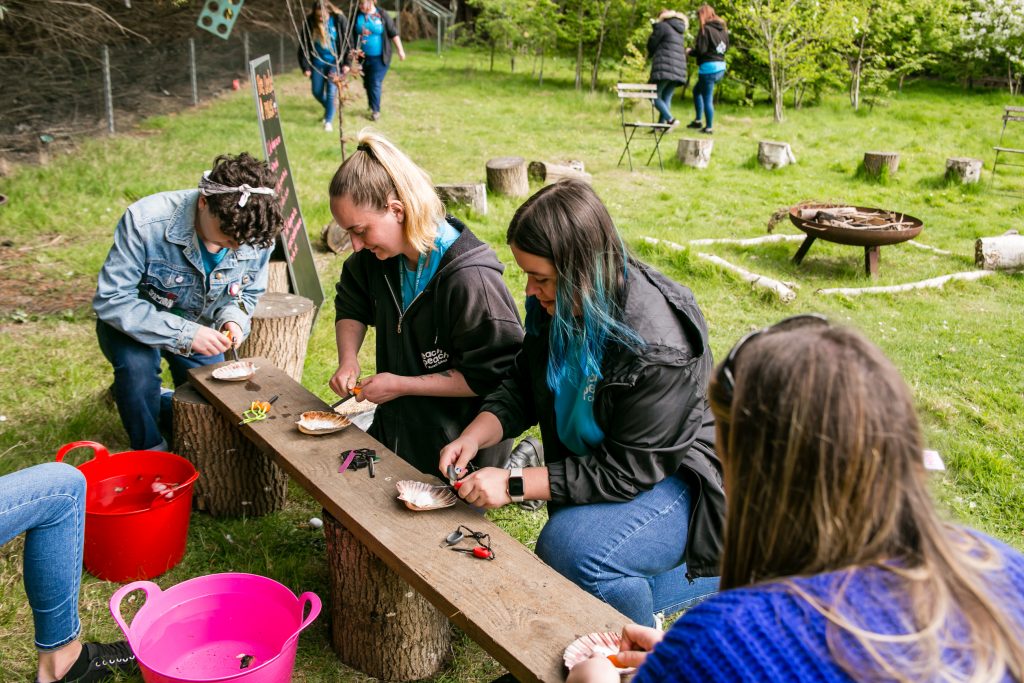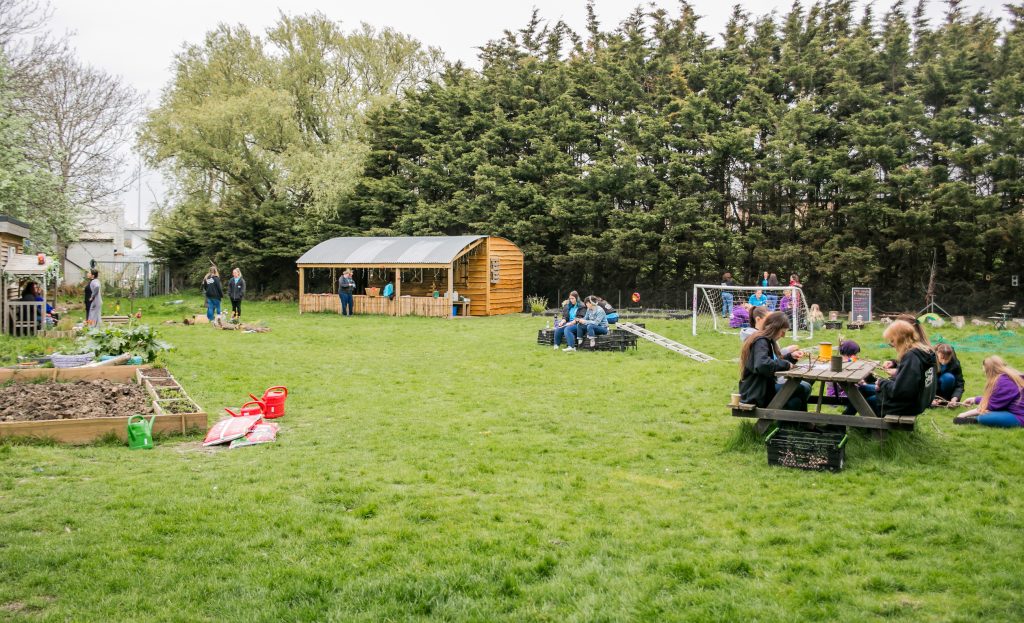 Each Peach is dedicated to teaching our children all about their world and the importance of protecting it. The team heard from our Eco lead about what has been happening with regards to sustainability so far and what the plans are going forward. The team put their heads together and made amazing plans with regards to continuing to support sustainability not only with the children but with their families and the community, concreting our values and visions.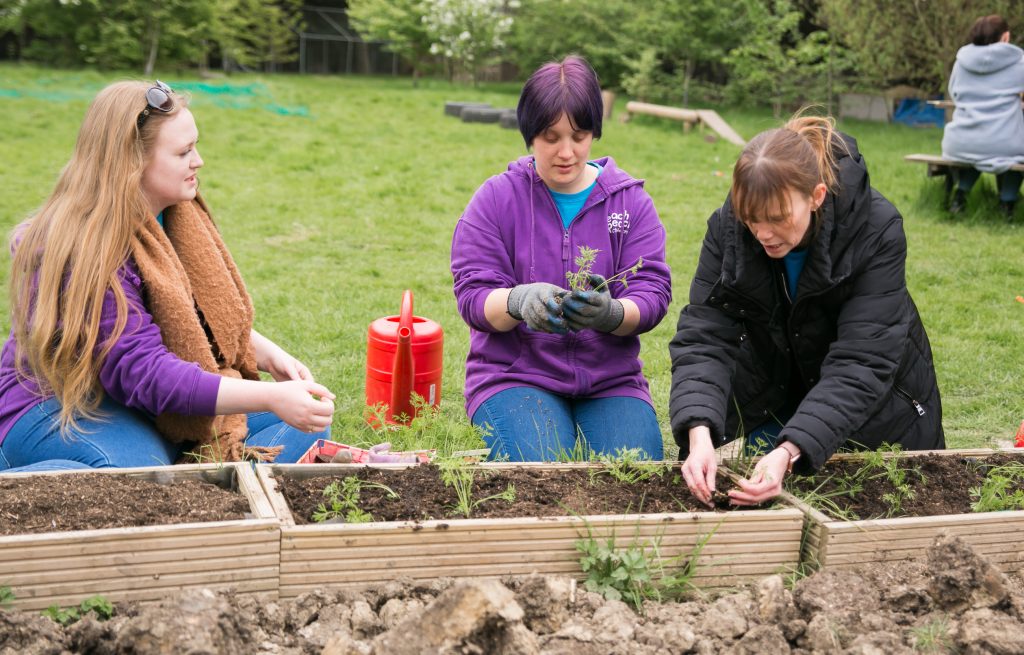 After this it was back outside to our bee garden, packed full of beautiful plants and flowers where Kate delivered a lovely mindfulness session. We have an extensive approach in supporting our teams well-being and mindfulness is a brilliant thing to teach them to do to help support this.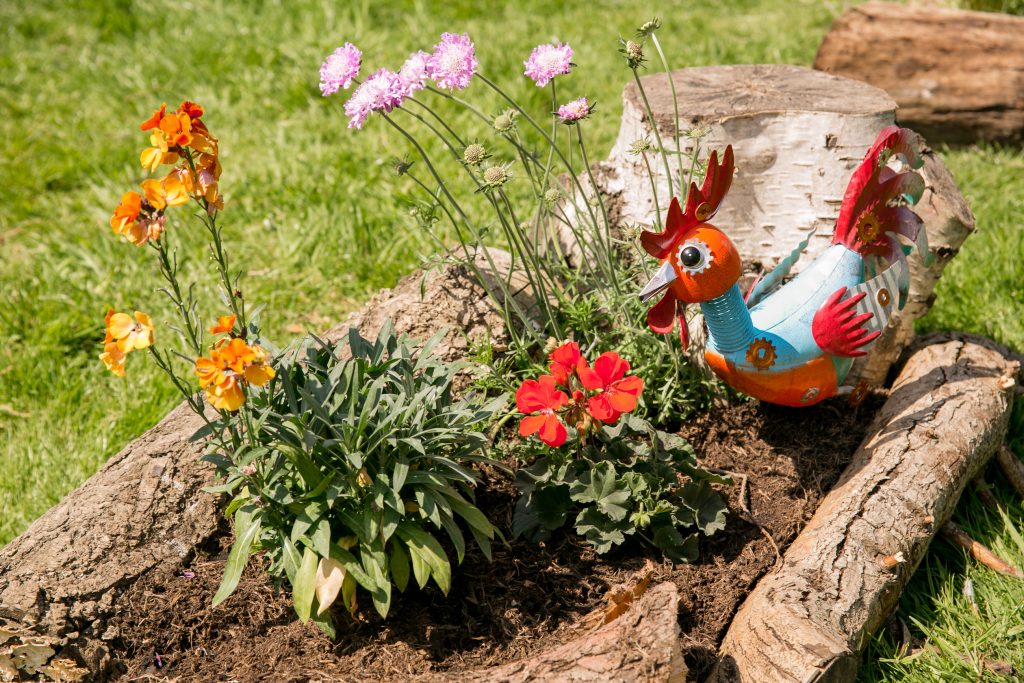 We recognise our staff are absolute diamonds so they all went home with a goodie bag full of resources to help them with their Each Peach journey.
The event ended with a fabulous cocktail making session from a Vegas bartender, the team learnt how to make a Peach Bellini and a Peach Cosmopolitan along with a room full of games!
What a fantastic day everyone had and we are already planning the next one!