Welcome to the Each Peach Events page!
All of our events are family friendly and packed with creative and fun things to do for the children. We even throw in plenty for the adults too. You can find out all you need to know about our events here or follow us on Facebook for updates.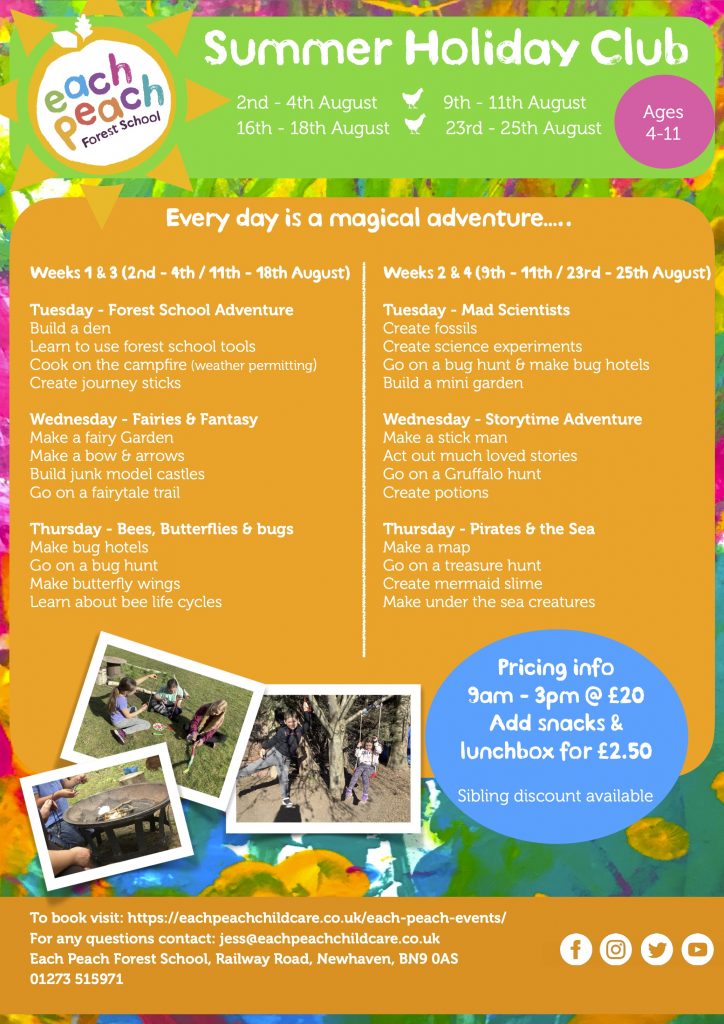 The Summer Holiday Club will run on a Tuesday, Wednesday and Thursday from the 2nd August – 25th August 2022 from 9am-3pm.
The Each Peach Holiday club runs during the school holidays. Each one has different themes with Forest School, time with our animals and loads of different activities, take a look at our previous event photos and flyers below for more info! Ages 4-11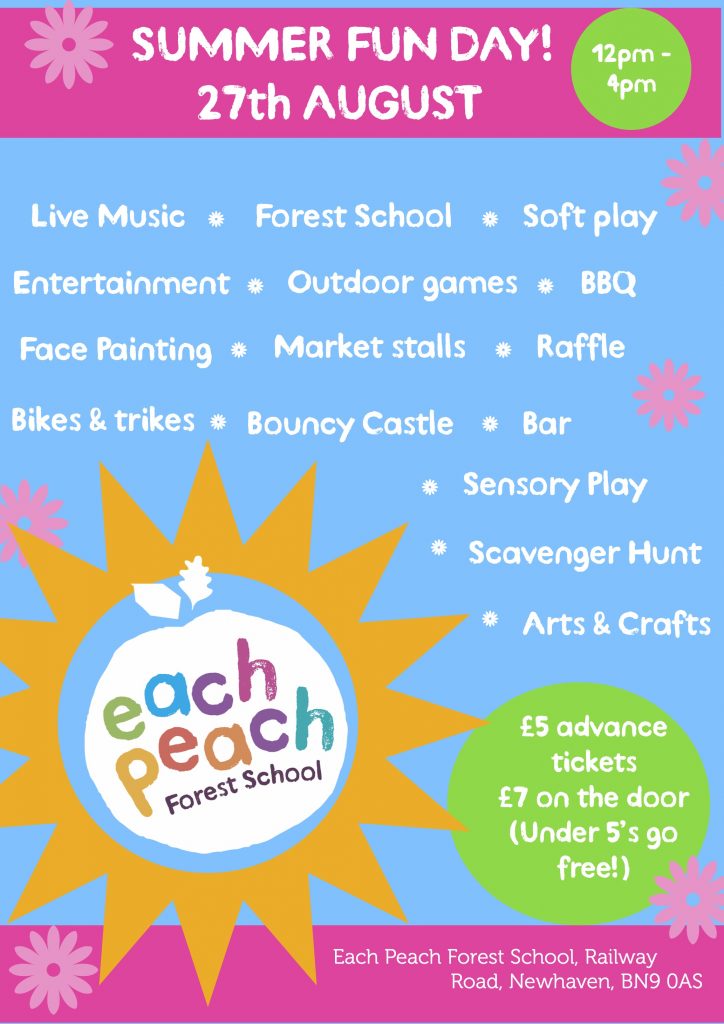 The Summer Fun Day is back for 2022! Jam packed with fun this day will not disappoint! Come and join the fun with forest school activities, a bouncy castle, live music, market stalls, BBQ, a bar, scavenger hunt and lots more! Advance tickets are cheaper so grab yours now at https://eachpeachsummerfunday2022.eventbrite.com
Our resident snail went on quite the adventure!
Florence started her life as a blank snail but was then transformed into a beautiful colourful snail at Each Peach Childcare in Hove. Florence loved living at Each Peach Childcare in Hove and misses all her friends very much. However, last year was time for her to go on a journey to Each Peach Forest School but she made a few stops on her way before arriving at the Each Peach Summer Fun Day!
We ran a number of events and a very exciting campaign called 'Florence's Incredible Journey' click the button to find out all about it.