Florence's Incredible Journey
We're currently running a number of events and a very exciting campaign called 'Florence's Incredible Journey' keep reading to find all about Florence, where she came from and where she's going next!
PARADISE PARK | Newhaven Florence has made it to Paradise Park Garden Centre in Newhaven and is sliding about to discover the new surroundings. Come along to say hello and enjoy the large plant area  

Florence is almost ready to get to the final destination at Forest School! Not long now until Florence will get to explore over 3000 square meters of onsite forest and outdoor learning space! The perfect home for Florence where the
Florence started her life as a blank snail but was then transformed into a beautiful colourful snail at Each Peach Childcare in Hove. Florence is huggable, touchable, stroke-able and irresistible to touchy-feely fingers; so we decided to allow the children to have a completely self-led, sensory experience. They did some fantastic mark making and expressed ideas through shapes and application techniques. It was lovely to see some of the children following the grooves and feeling the surfaces with their painty fingers.
The interaction between the children and the sculpture led to the natural, spontaneous, beautiful marks made, which shows in the finished artwork. Florence is now splattered with energy and dripping with character! 
How Florence was created…
Florence is our beautiful snail and a willing participant of the #BeMoreSnail campaign last year in Brighton. The hugely successful campaign launched by the Martlets Hospice was created to help us all slow down and enjoy our city. To live our busy lives at a snail's pace. There were snails all over Brighton and everyone got involved with visitors traveling far and wide to take part in the challenge. You can see the timeline of events, The Daily Snail, and find out more on the Snail Space Brighton website.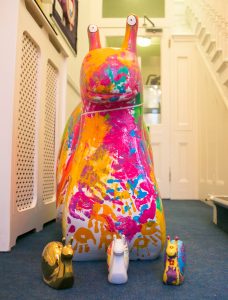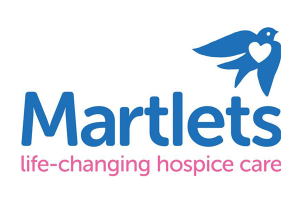 Florence is ready to see the sights of Brighton
Florence has loved living at Each Peach Childcare in Hove and will miss all her friends very much. However it is now time for her to go on a journey to Each Peach Forest School but she is going to make a few stops on her way before arriving at the Each Peach Summer Fun Day!
You can take a look at all of the places Florence has been below.
Come along to one of our events!
Each Peach events for all the family
We run a series of events throughout the year including our Summer Holiday Club, Stay and Play Sessions and our annual Summer Fun Day. We take great pride in our family relationships and the Each Peach events are an essential part of building and connecting our little community.
All of our events are family friendly and packed with creative and fun things to do for the children. We even throw in plenty for the adults too. Just click the button below to find out all you need to know about our upcoming events.