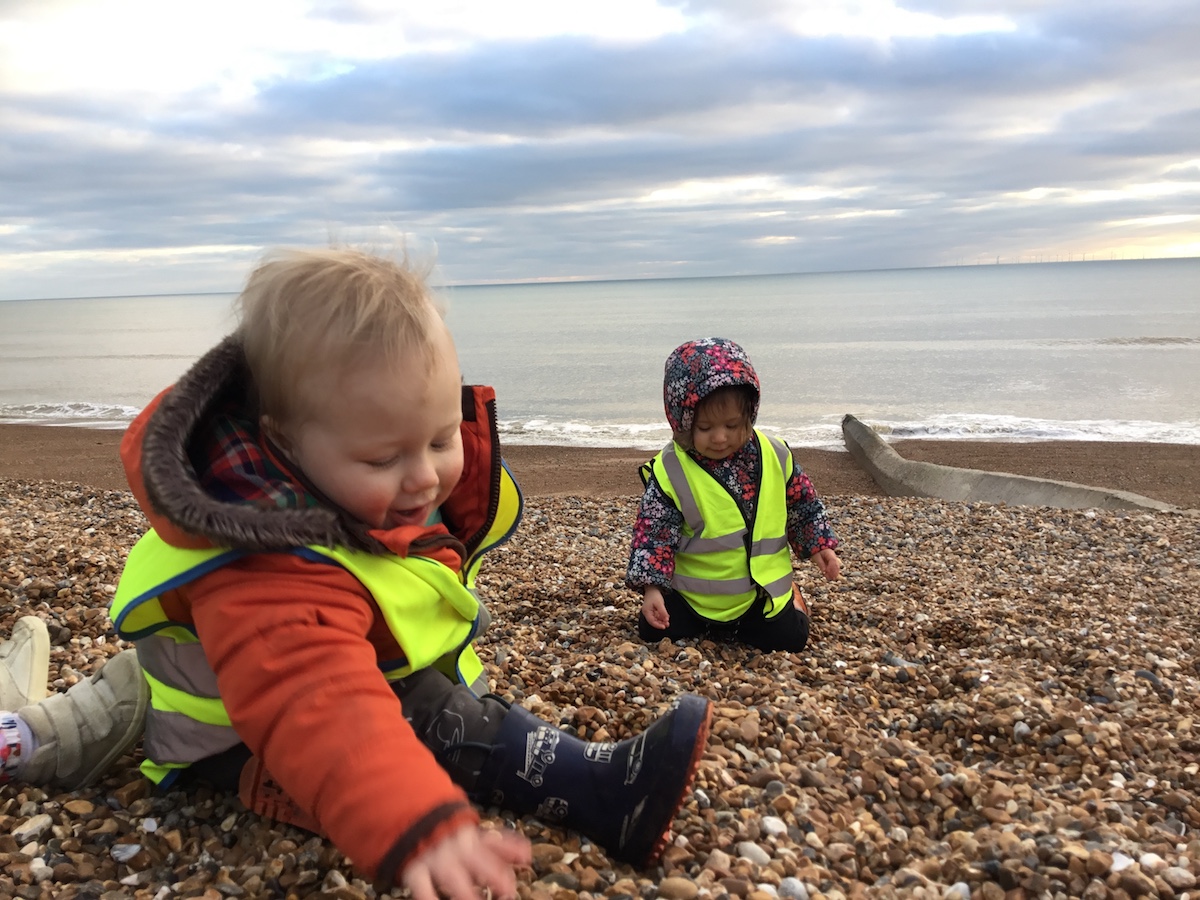 5 simple ways to support your child's mental health
The parenting juggle can be challenging, you're already trying to find time to keep your little ones fed, watered and entertained, so factoring in what is best for their growth in physical and mental health can be overwhelming. Fortunately, there are some things you can do that can smoothly flow into daily life – so much so that they'll feel almost effortless, yet both you and your child will feel the benefits. To mark Children's Mental Health Week, we've compiled a list of some simple ways we support children with their mental wellbeing at Each Peach Childcare, so you can give some of them a go at home. 
1. Embrace the great outdoors, whatever the weather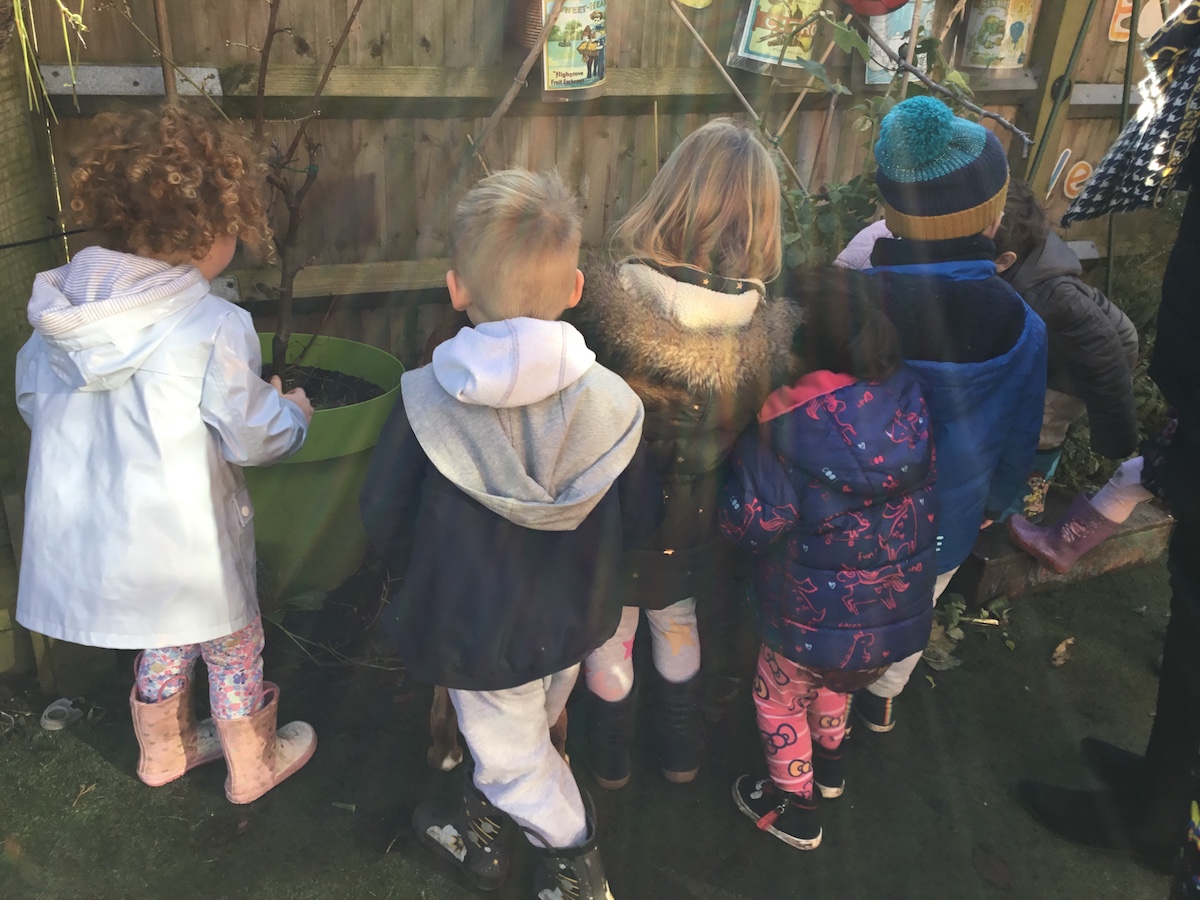 We all know that children love to get messy, and what better place for that than taking them into the great outdoors? Research has long shown that children benefit from being outside, as they're exposed to ample opportunities for discovering, climbing and running. What's great for personal development and independence is also amazing for building their immune systems too!
At Each Peach, we value and understand the impact of the outdoors on children with regular outings and playtime in the garden at our Hove nursery. At our Forest School we have our own woodlands and farm animals to, so we can involve children in their natural surroundings, teaching them to look after their environment in all weathers and seasons.
So, what can you do at home? Involve children in exploring your local outdoor space – or take them to a local woodlands and teach them about the flora and fauna. Children need constant stimulation, so why not make it fun by letting them create an obstacle course, or challenging them to take the most creative route from A to B. You could always plan a treasure hunt, or build an outdoors den and have a picnic – there's plenty to do.
2. Use emotional language in daily life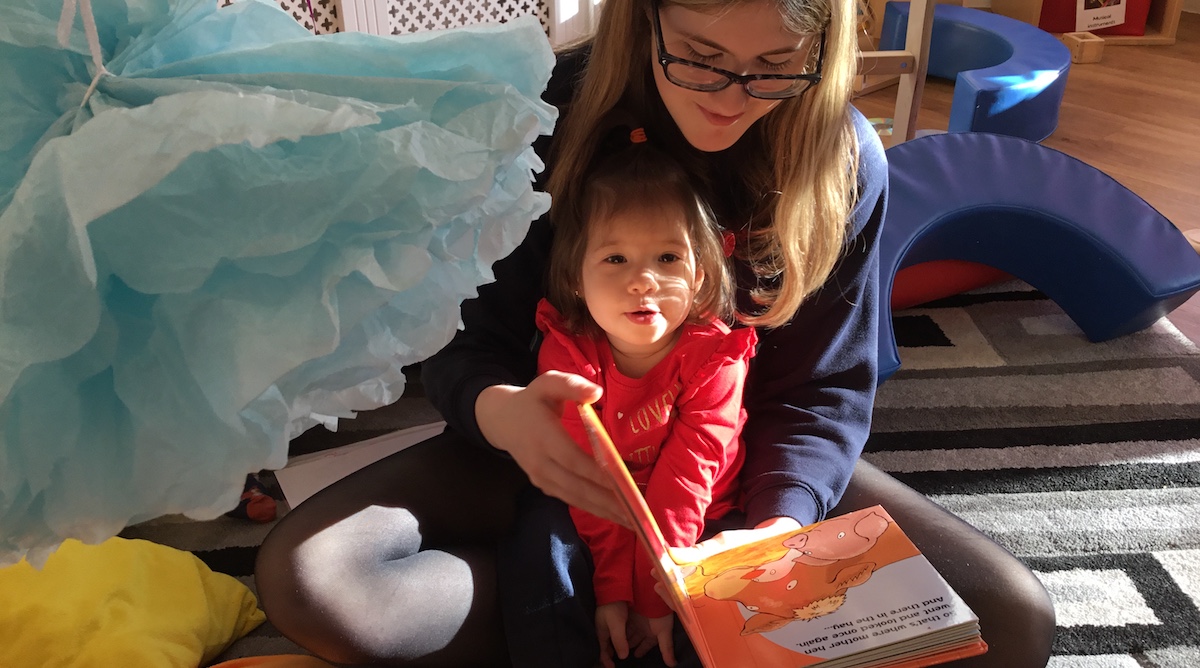 Teaching children how to articulate their emotions from an early age means they're more likely to have a balanced, intelligent view on mental health as they get older. Here at Each Peach we use visual prompts to support children with emotional development and expression, helping children identify that feeling inside and encouraging them to empathise with others. 
It's really easy to apply emotional language at home too; even with young toddlers and babies, using language that recognises and affirms their emotions and needs is valuable. As they become familiar with how to express themselves (for example, "I know you are feeling hungry so I'll feed you now"). Emotion boards or books can support in this way as it enables them to select a picture that best encompasses how they are feeling.
3. See the world through their eyes, and be in the moment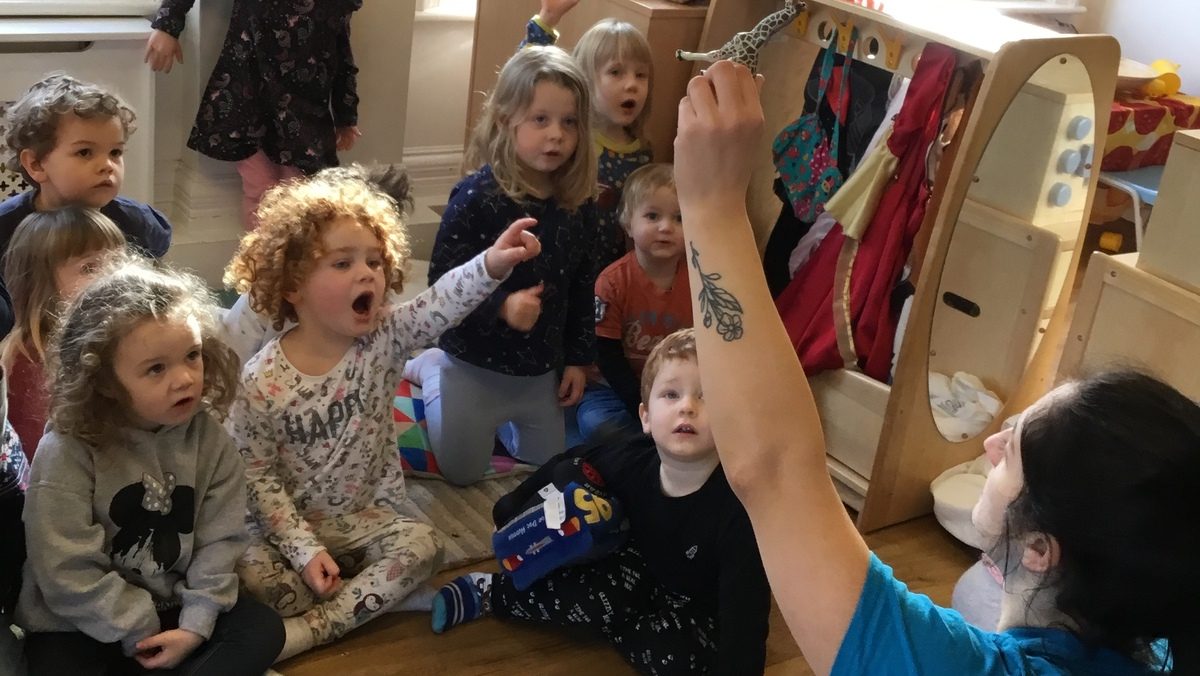 While adults' lives can often be very busy, it's worth remembering that children's lives can be very busy too. In the same way that many grown-ups are turning to meditation, or like to read, or take some quiet time, it's likewise important we help children find the time to rest and experience moments of stillness.
We have comfortable reading areas for the children and encourage them to have some independent quiet time. When it comes to doing this at home, it's all about instilling mindfulness and self-soothing activities in your child, and helping them to stop, calm, and connect their body and mind to relax them and reduce anxiety. 
Is there a space at home where your child can lay back and daydream, free of stimuli? Practise calming routines like meditation, use of soft instruments and listening to nature sounds is great for relaxation, and can even help them fall asleep!
4. Give them plenty of time to be creative without limits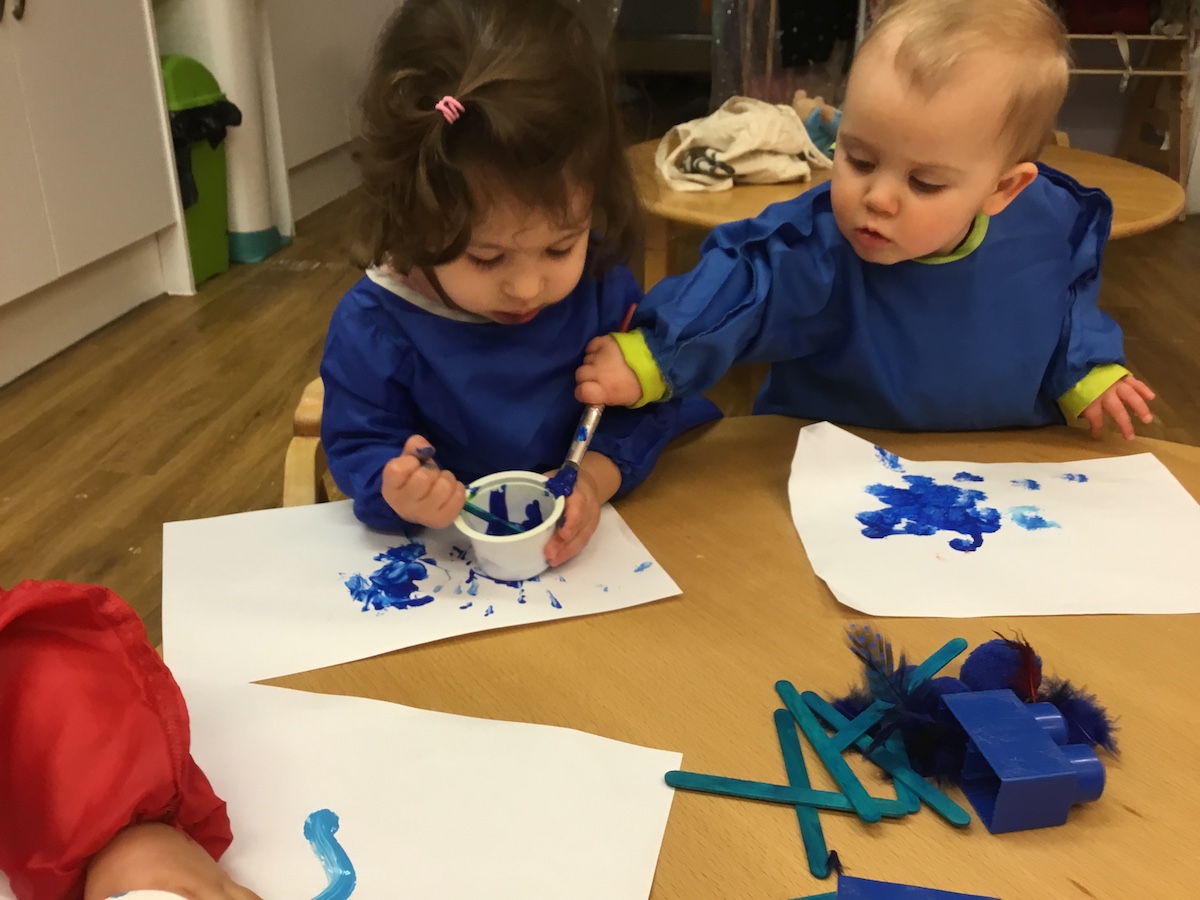 Creativity is an essential part of Children's mental health and wellbeing, because it's an almost unparalleled form of expression. So, it's incredibly important to give children the space they need to be creative – whether that be through singing, dancing or painting.
At Each Peach we do regular creative activities, whether that's cooking, singing songs, painting, messy play or creating their own stories together. At home, take time to join in the process with them, and remember you don't have to be the next Whitney Houston or Mariah Carey to enjoy singing. By singing with them, you're encouraging a joyful experience and positive memories of expression shared with their parent or caregiver. This week we had a lot of fun for national storytelling week, reading stories together and playing with animal toys to act out the books (picture below):
Give children the opportunity to experiment with a wide range of materials and mark-making tools, until they find one that works for them. And remember: creativity should be about enjoying the activity, and not about having a finished product.
5. Get involved and play with them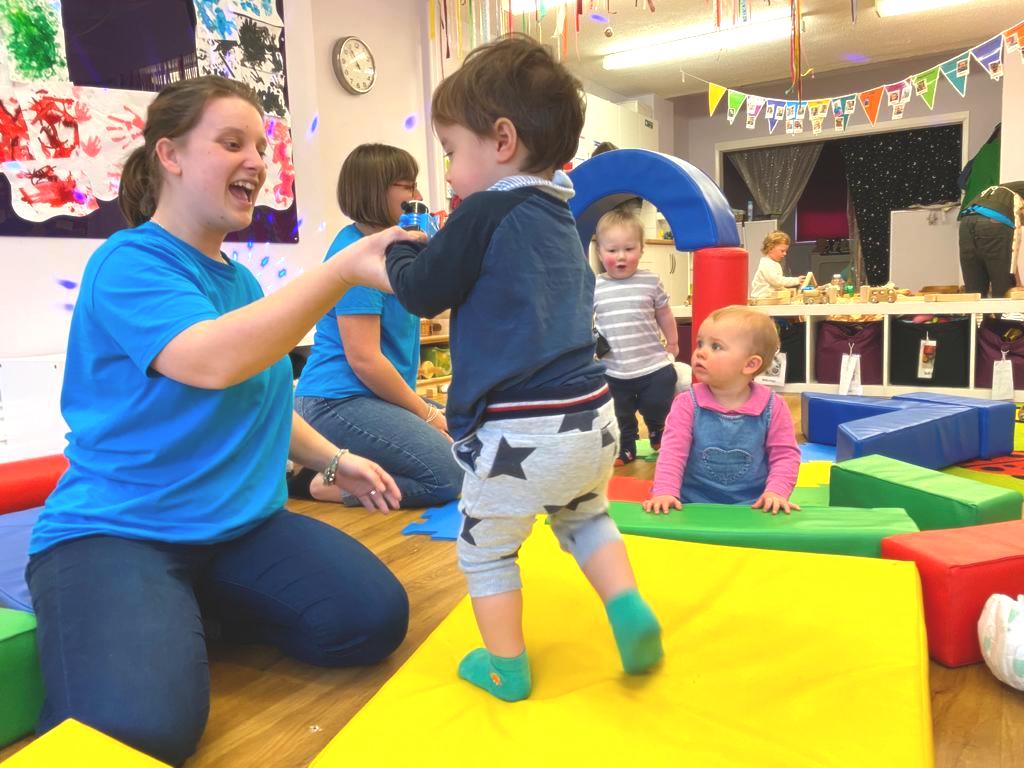 Children love to learn, and that process is made all the more meaningful with adults around them who want to share the experience. By co-exploring and adventuring with your children, you'll encourage their fascination – whether it's in their home, outdoors or, later, school life.
At Each Peach we are always joining in the fun and making playtime a shared experience with the children and nursery teachers. We also run regular events so the parents can join in too. When it comes to doing this more at home, remember all the things that led to the expression of your own interests:
Do you have a parent that enjoyed a particular sport when you were young, or encouraged you to play an instrument, or read books with you? 
Children often mirror behaviour, and your indulgence in their interests will have a profound impact on them as they grow.
Every little counts when it comes to our little ones
If you're reading this and feel like this is just "another" thing on your list, it doesn't have to be complex. All of these concepts can be covered with a simple trip to the park, especially if it's raining and there are plenty of puddles for messy play and a sandbox to help them get creative. There're also so many great family activities and events including music session and messy play across Brighton and Hove you can attend, and they will do the hard work for you. All you need to do is join in! 
Even better, let us take some of the work off your hands – we're more than happy to keep those little rascals busy. In fact, in February we're offering one free day of childcare with no obligation to book long-term, just click here to find out more or get in touch to arrange a tour. If you enjoyed this you might also want to read our recent blog on 7 lessons we can learn from Winnie the Pooh!